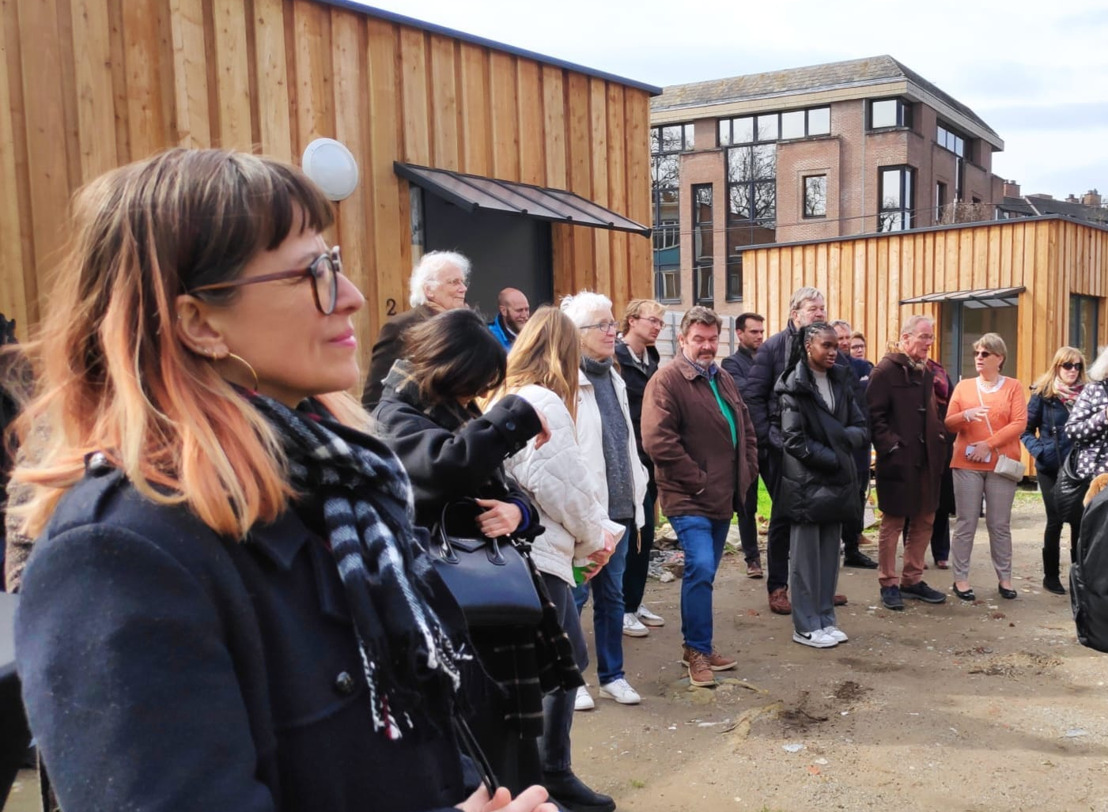 €2.25 million of new funding for Housing First in Brussels
New funding from Caroline Gennez, Federal Minister of the Major Cities Policy, also provides money for buildings, not only personnel.
Friday, 14 April 2023 — About 250 people are now supported by Housing First in Brussels. This number is growing, but is still nothing compared to the 5313 homeless people in Brussels. There is a great need for catching up and additional resources for Housing First, especially to finance housing. That's what Els Rochette, a member of parliament for one.brussels-Vooruit, argued in the Health and Assistance to Persons Committee in the Brussels Parliament.
A roof over your head first, then the rest
Housing First is a concept that aims to help vulnerable homeless people find housing. It involves more than just housing, by the way. Those helped by Housing First also receive socioeconomic counseling. Such as providing psychological assistance, help in putting administration in order and guidance in the search for work. Which significantly improves their chances of reintegration into society.
The method is successful. Those who are assisted really get a chance to take back control of their lives. In the majority of cases, this does happen. Figures from Diogènes show that as many as 90% of people helped by Housing First in Brussels still have a roof over their heads. "With a roof over your head, you can find peace of mind, deal with your health problems, apply for a job and open a bank account. On the street you can't do that," says Els Rochette.
Brussels needs extra budget
The importance of initiatives like Housing First cannot be overemphasized. In 2020, 5313 people were counted homeless in Brussels, 719 of whom are effectively living in the public space. These are the figures from the 2020 homeless census. Presumably the figures from the last homelessness census of November 2022 are significantly higher. "So, there is still work to be done. Because currently only just over 250 people in our capital are helped by Housing First," said Els Rochette.
Resources for 'bricks and mortar'
Els Rochette: "Currently, the few resources that Housing First operators receive from the Brussels Region go mainly to personnel costs. The biggest difficulty is finding the buildings to house the homeless. Additional resources are clearly needed because all the places offered are occupied. Many homeless people on the streets are still left to fend for themselves."
Fortunately, improvement is on the way. Federal Minister Caroline Gennez (Vooruit) and her colleague Lalieux (PS) are investing a total of 10 million euros for Housing First in Belgium. Of that, Brussels will receive 2.25 million euros. Resources that will go mainly to the purchase and renovation of buildings, specifically for the target group of 18- to 30-year-olds who are homeless. The amount will be divided among 6 projects: 500,000 euros each for Brussels, Anderlecht and Schaarbeek and 250,000 euros each for Ixelles, Molenbeek and Saint-Gilles. "Money well spent, because Housing First gives people a second chance. And they grab it with both hands", concludes Els Rochette.