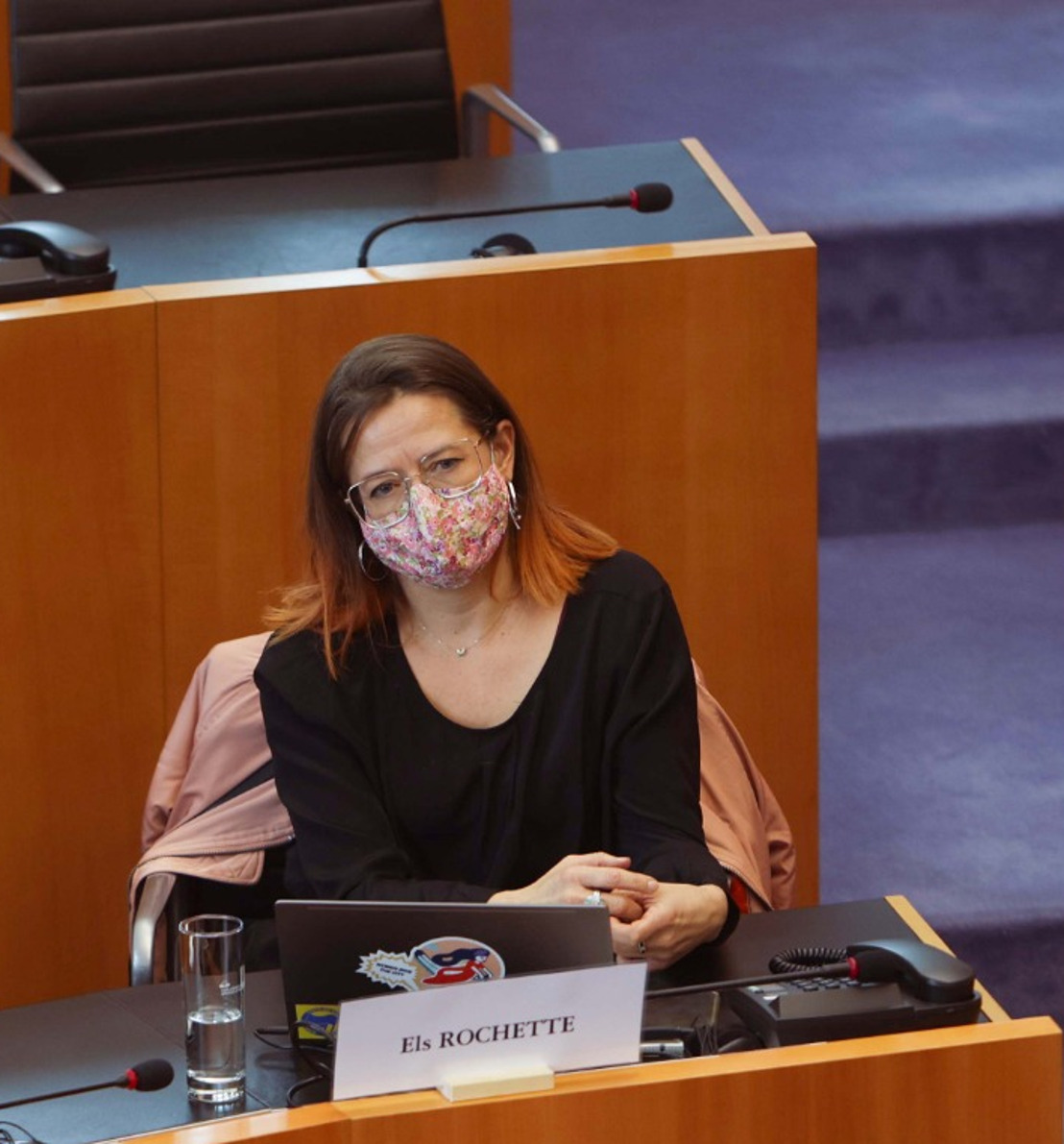 Brussels' new security plan makes violence by ánd against the police a priority
Wednesday, 24 February 2021 — Els Rochette (one.brussels-sp.a) is satisfied with the priorities of the new Brussels security plan, but at the same time pleads for unity of command in its implementation by the police zones. The fact that Prime Minister Vervoort is in favour of the regionalisation of the policy on prostitution is already a good step.


Today, the Brussels Parliament discussed the Global Security and Prevention Plan (GSP), an implementation of the additional tasks entrusted to the Brussels region by the sixth state reform. According to Els Rochette (one.brussels-sp.a), the plan has the right priorities :
Our recommendations for more trust between the citizen and the police have been adopted. There should be more transparent complaints procedures, more district police officers, uniform use of body cameras and follow-up of police checks in the fight against ethnic profiling. The scandalous way in which the demonstration against class justice was handled shows once again how urgent concrete reforms in this area are. The other priorities are also in place and have been established on the basis of wide consultation: road safety, harassment of women or LGBT people on the streets, polarisation and radicalisation, but also, for example, attention to the often vulnerable position of drug addicts, homeless people or sex workers.
At the same time Rochette warns that the plan must not remain a dead letter:
The proof of the pudding is in the eating. After all, the six police zones are still responsible for implementing these strategic objectives. In recent years, steps have been taken towards greater harmonisation with the regional school for security professions (Brusafe) and a Brussels observatory. The new plan also provides for a merger of support services and harmonisation of police regulations. At the same time, the police zones and municipalities are sticking to their own rules and ideas. We saw the result, for example, during the crown crisis, with different application per municipality. Or the use of body cameras, which is now completely irrelevant. Recently, a brand new 'integrated' crisis centre worth €15 million was inaugurated, but two of the six police zones refuse to join it. There is an urgent need to strengthen unity of command.
On the sidelines of the discussion, Prime Minister Vervoort said he wants to regionalise the policy on prostitution.
A positive signal. They must stop saying that street prostitution is allowed on one side of the street and strictly forbidden on the other. Or that one zone focuses on awareness and the other on repression. No one benefits from this, certainly not the vulnerable sex workers. The same logic applies to the general safety plan: with unified regulations and unity of command, we will better protect the people of Brussels.