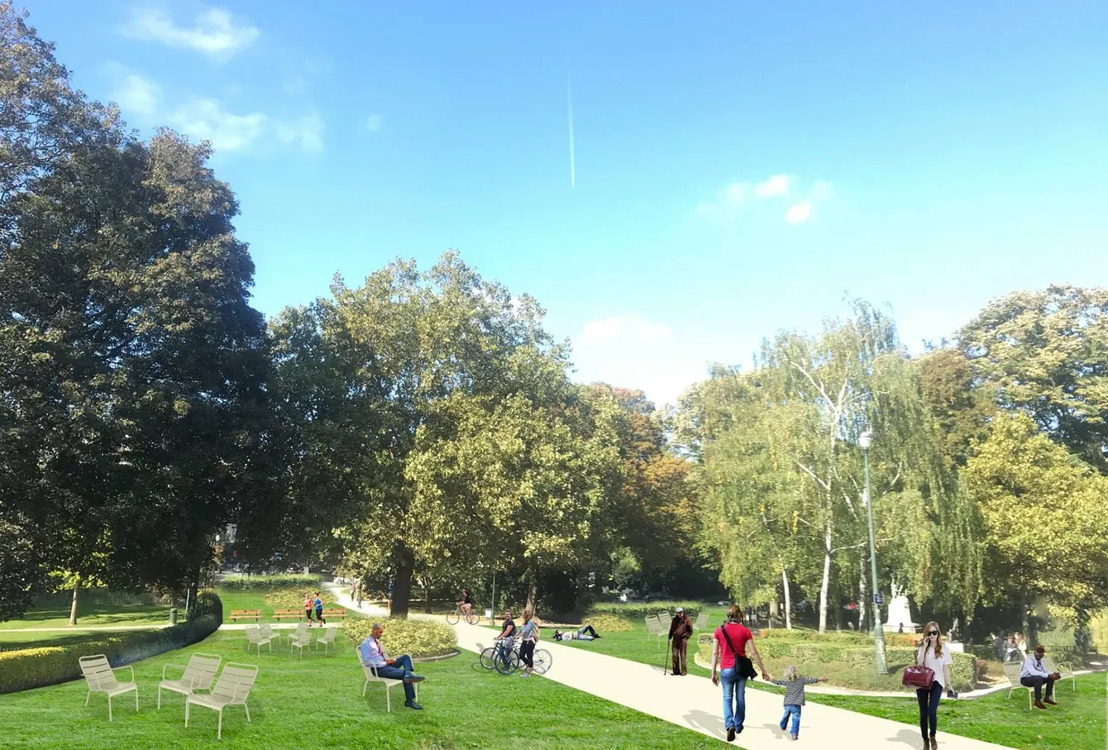 "Unique opportunity to make the heart of Ixelles one large park missed"
Vooruit Ixelles is disappointed with the new mobility plan proposed by the municipality of Ixelles.
Yesterday evening, Ixelles Mayor Doulkeris (Ecolo-Groen) and alderman for Mobility Yves Rouyet (Ecolo-Groen) presented the new circulation plan for the area of Place Flagey. Hardly anything remains of the promising ambition to make the entire area a low car traffic neighbourhood with plenty of space for pedestrians, cyclists and nature. Vooruit is afraid that the Ixelles municipality is missing a unique opportunity to create one big park in the heart of Ixelles.
As early as 2020 one.brussels-Vooruit launched the proposal to make several streets near the Ixelles ponds car-free and replace them with green spaces. This would create a large park that would run from Place Flagey to La Cambre Abbey. However, the new mobility plan does not reflect any of this ambition. A unique missed opportunity to create a new linear park in Brussels.
In June last year, Vooruit already called on Yves Rouyet (Ecolo-Groen), alderman for Mobility in Ixelles, to enhance both the ambition and quality of the then proposed plans. The inhabitants of Ixelles are far from happy with this further downgrading of ambitions. Indeed, the locals want to see quality improvements in public spaces. Many of those who support Vooruit in Ixelles have an international background. While their home cities are rapidly changing and thriving of ambition, Ixelles remains behind. Chairman of Vooruit Ixelles Gerard Oosterwijk, who himself grew up in the Netherlands, puts it this way:
"The fact that this Ecolo-Groen Mayor and Ecolo-Groen alderman for Mobility are withdrawing their plans before even having started, shows me their level of ambition with Ixelles. Compare it to the previous legislature, in which we turned Chaussée d'Ixelles into a low car traffic area and gave Place Fernand Cocq a complete makeover. It takes courage and determination to improve life in our city."
With the new plans, the situation around Place Flagey does not improve at all. Transit traffic is not restricted and pedestrians and cyclists still have to cope with numerous unsafe situations. The planned traffic filter will be removed. Cars remain central to the plan.
Gerard Oosterwijk (Vooruit):
"Place Flagey is the beating heart of Ixelles, but for now it remains a roundabout for cars. Every morning and evening there is a traffic jam and cyclists and pedestrians are confronted with dangerous situations. The new mobility plans should have given a boost to this area where many Brusselers come to relax by the ponds, go to the market or enjoy a drink on a terrace."